Our fun and inviting dental team is here to make your visit with Dr. Tam Nguyen a stress-free experience. We will take care of filing insurance claims, cleaning up your smile, and talking with you about potential treatment and coverage options after an exam. You are welcome to reach out to us anytime at 512-310-0330 with questions and to schedule your appointment with our dentist in Round Rock, Texas. We hope you come see us soon here at Paramount Dental.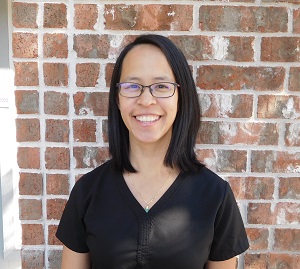 Christine has been a part of our dental family at Paramount Dental since 2007. She took some time away to pursue a career in insurance sales and came back in 2016 to join us again for all the fun. She has a Bachelor of Arts degree in biology from the University of Texas at Austin and manages all aspects of our office. She is married to an amazing husband with two beautiful kids and an adorable dog. You can always find Christine cracking funny jokes around the office and interacting with patients to provide a comfortable experience.
Outside of work, she likes to read and go out with her family to create special memories.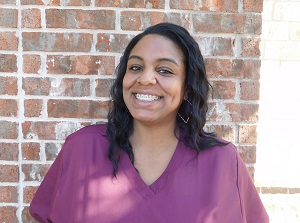 Simone
Office Administrator, RDA
Born and raised in Austin, Texas, Simone joined Paramount Dental back in June 2020. Patient advocacy has been a passion that has always lined up with her overall enjoyment of people. Simone brings a level of energy and compassion that she hopes will make your visit less stressful and more satisfying. Building personal relationships, working through patient concerns and creating financial plans has inspired her to grow in all those skills. She loves the amazing team she works with each day. There is never a dull moment!
She is married to a loving husband and is a mother of three handsome boys. Outside the office, she spends time with her family and enjoys relaxing with a great movie.
Laura
Registered Dental Hygienist
Laura joined our dental family at Paramount Dental in 2015 as a proud graduate of Austin Community College. Every day, she is determined to offer the best possible care to every patient she sees. She is proud to be part of a hard-working team with members who all have a great sense of humor and get along well with each other. Outside of work, she loves to garden, crochet, hike and go for rides with her husband along Brushy Creek Trail.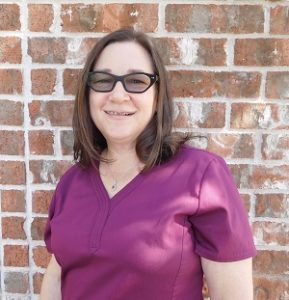 Robin is a graduate of Coastal Bend College and recently celebrated 30 years as a dental hygienist. She joined our dental family in February 2019 and loves to see success with her patients. Her favorite part of working at Paramount Dental is working together with her team and helping each other with anything that needs to be done. She always strives to make her patients feel as comfortable as possible and educate their specific needs.
Outside of work, Robin and her husband enjoy camping, attending concerts and working on the family farm. She also has a passion for art and loves creating fused glass art and tie-dye projects.
Sami is a new member to our dental family and is a proud graduate of Austin Dental Assisting School. She joined the team in September 2021 and is always happy to be here to keep the flow going. Her favorite part of working at Paramount Dental is taking away patients' pain after they come in. She is also an artist and loves to collect rocks in her free time.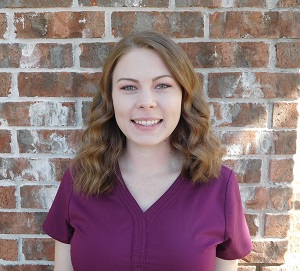 Yvonne joined our dental family in November 2019 and loves working with her team. She chose this profession because she enjoys being part of the journey of helping people achieve a healthy and beautiful smile. When she is not at work, she spends the majority of her time making memories with her family and relaxing with her four dogs.